Calary Sunday School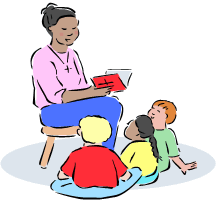 Sunday School is held each Sunday between September and May apart from when Family Services are held (usually the third Sunday of each month). It is held in the Church Room and commences after the first hymn.
The children go through Bible passages and are encouraged to show their skills in writing, drawing, quizzes related to the Bible.
When there is Family Service, the children are encouraged to participate in the running of the service.

All school-going children are very welcome to come along and should you need any further information please click here to contact us.