Newcastle Sunday School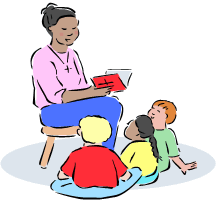 Sunday School is for all primary school-going children. The group meets in the Parish Centre during most morning services at Newcastle Church– please check PINS for specific dates and times.

After the opening hymn in church we move across to the school. We then divide into two classes, where the Sunday School teachers lead with stories, quizzes, games, crafts and colouring as we learn from the bible.

All school-going children are very welcome to come along and should you need any further information please click here to contact us.