Parent and Toddler Group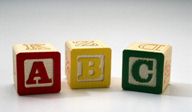 Play and company for little ones.
Tea, chat and support for their minders!

The Parent and Toddler group meets every Monday morning in the Parish Centre. Anyone with a pre-school child or baby is welcome - mums, dads, childminders, grannies, granddads, etc.

We meet for two hours between 10.30a.m. and 12.30p.m and people can drop in and out at any time during those two hours.



Toys are supplied and there are baby mats for the pre-crawlers! Tea and toast are provided.

We try to have a couple of outings a year - to Glenroe Farm, Jungle Mania or suchlike.

There is a small charge of €2 per family per week which goes towards costs.

The group does not meet on bank holidays or during school holidays. We are required to keep a record of who is present each week.

For more information please click here to contact us.