Drama Group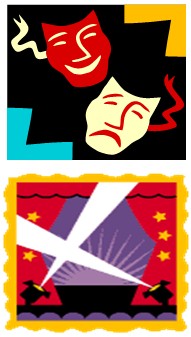 About once a year the drama group stages a play for two nights.
The performances are staged in the Main Hall at the Parish Centre.
We have staged various types of plays – murder mysteries, pantomimes, comedies, melodramas.

We are always looking for new talent in all areas, such as acting, scenery making, props, costumes, front of house, backstage, etc.
If you would like to join us in any capacity you would be very welcome, and we promise lots of fun rehearsing.
For more information please click here to contact us.